Oh how I love,
love
daylight savings.... it was so nice enjoying the longer evening last night... and what's more a day without rain! Shock, horror! For those of you not in Auckland, it has honestly been at least 4-6 weeks since we've had a rain free day I'm sure... we'd have been lucky to have perhaps 5 in the past 10 weeks. Seriously dire! Anyway I'm so looking forward to warmer, brighter days! (
am I forever talking about the weather these days or what??
). I had a super productive weekend so it feels great to be kick starting the week with lots of things ticked off that never ending list!
So if someone were to tell you that yellow and pink were their wedding colours you'd probably question their good sense right? Sounds kinda garish? Well look at the below and you'll see that done in the right way it can be far more pretty than putrid. Using a soft butter yellow with a deeper ochre, rather than a canary yellow, gives it a whole different look. Granted it's a rather girly look, so best check with your other half before you start booking all the pink teacups in town! With an abundance of pink blooms to choose from at this time of year, it's perfect for a pretty spring wedding. Or - if you get completely vetoed on the colour scheme - how about using it for a bridal shower? Vintage china, cupcakes, scones and tea... outdoors.... loverly!! Sounds perfect - where's my invite?
Have a fab Monday!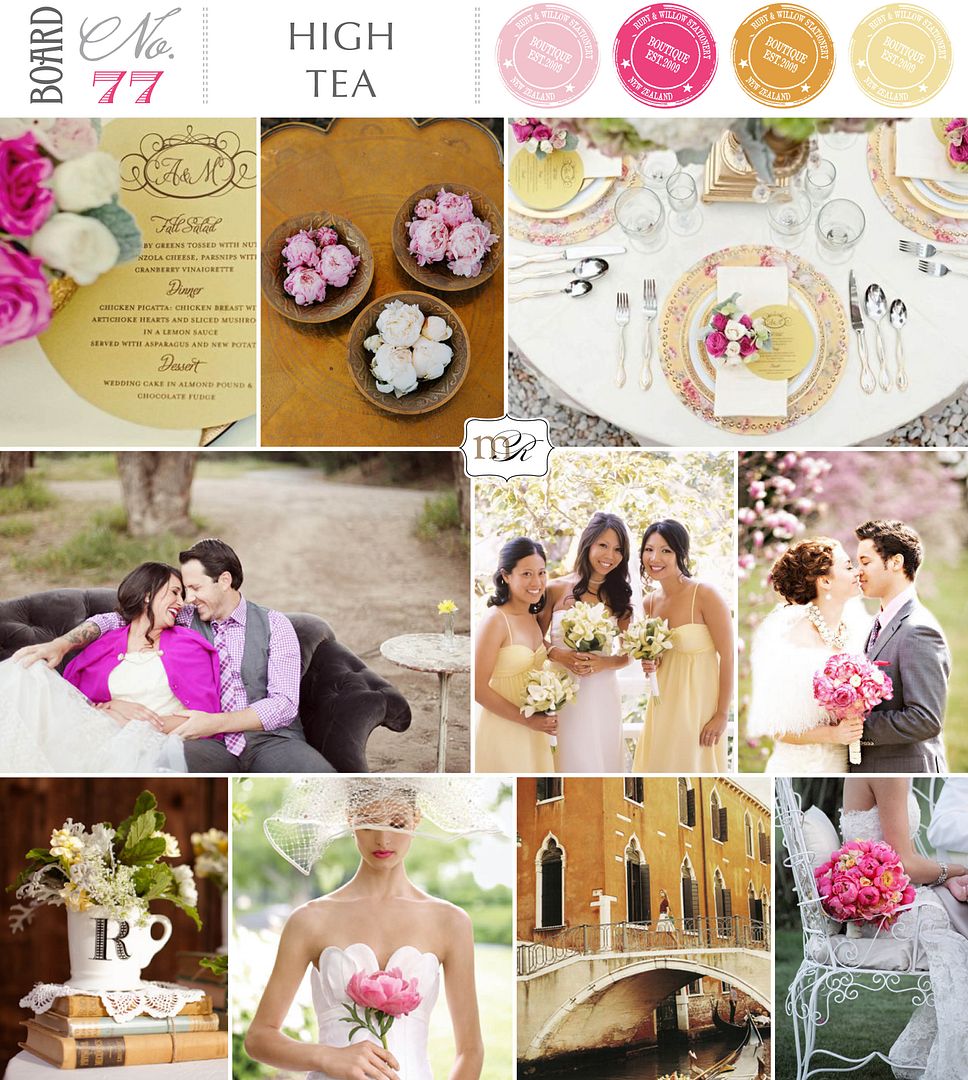 Photos from top left; Menu & Tablesetting | Style Me Pretty, Peonies on Ochre | Meg Smith
2nd row; Bride & Groom | Adrienne Gunde via Ruffled, Butter Bridesmaids | Michelle Pattee via Snippet & Ink, Couple | Cunningham Photo via Style Me Pretty
3rd row; Vintage Books | Ken Kienow, Bride | Martha Stewart Weddings, Venice | Travel & Leisure