Morning folks. Was anyone else as fixated to the Chilean Miners rescue last night? Shows us just how great the human spirit is doesn't it? I have to admit I was in tears more than once!
Now onto more frivolous things... weddings (
although obviously still heartfelt and meaningful, I'm just talking about the pretties!
) This outdoor ceremony under the big (oak?) tree with wine barrels at the end of the aisle is my idea of the perfect outdoor ceremony. Sun slowing setting, evening birdsong, perhaps an acoustic guitar accompanying your walk down the aisle... ahh, bliss!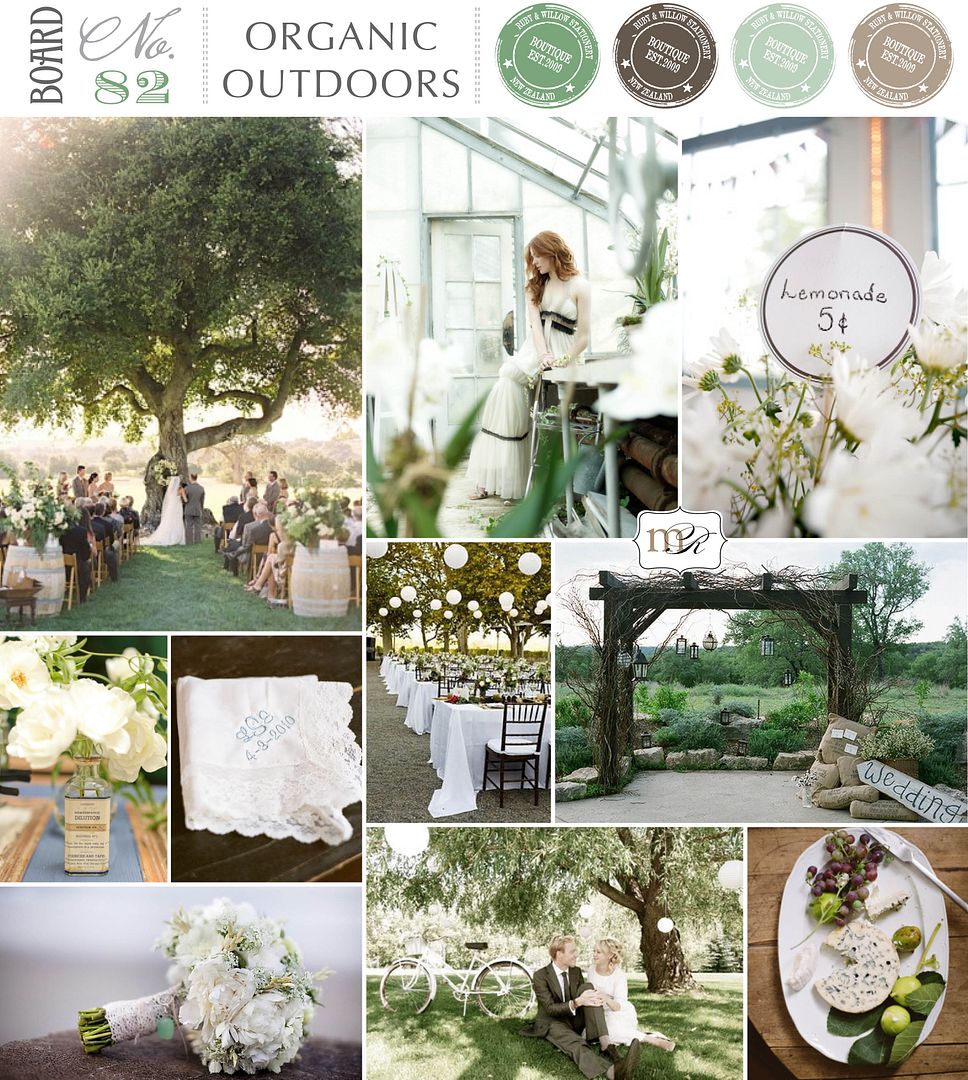 Photos from top left; Ceremony | Jose Villa, Girl in Glasshouse | Olivia Graham, Lemonade Sign | J&M Marantz
2nd row; Flowers in apothercary jar | Poppies & Posies, Lace Hankie | Joey & Jessica via Style Me Pretty, Outdoor Tables | unknown, Rustic Altar | Heather Curiel
3rd row; Bouquet | Millie Holloman , Couple with bike | Hearblack, Cheese platter | Elizabeth Messina