As we get ever closer to Halloween I thought I'd inject a little trick or treat goodness into the blog. Now I have to say that Halloween isn't the big deal it is in the US here in New Zealand. Sure kids go trick or treating and there are a few people that embrace it, but no where near to the same extent. The fact that we're on daylight savings and it's warming up doesn't really add to the spooky mystical feel of the holiday... and it's the wrong time of year for pumpkins which doesn't help! You can get them but not in large pumpkin patches. (
I may be mistaken on this... if anyone knows of one in NZ please let me know!
)
I'm guessing there aren't too many of you out there that are going to have a Halloween inspired wedding but I think the below board shows you that if this is your favourite holiday you could definitely inject a little inspiration from it into your day and still have a classy looking affair! I'm not one for bright colours with black, but throw in a warm brown and the softer butter yellow together with your traditional pumpkin orange and you have a fabulous colour scheme to boot!! What do you think... would you loosely base a wedding around this look?
Check back in later for a fun Halloween love shoot!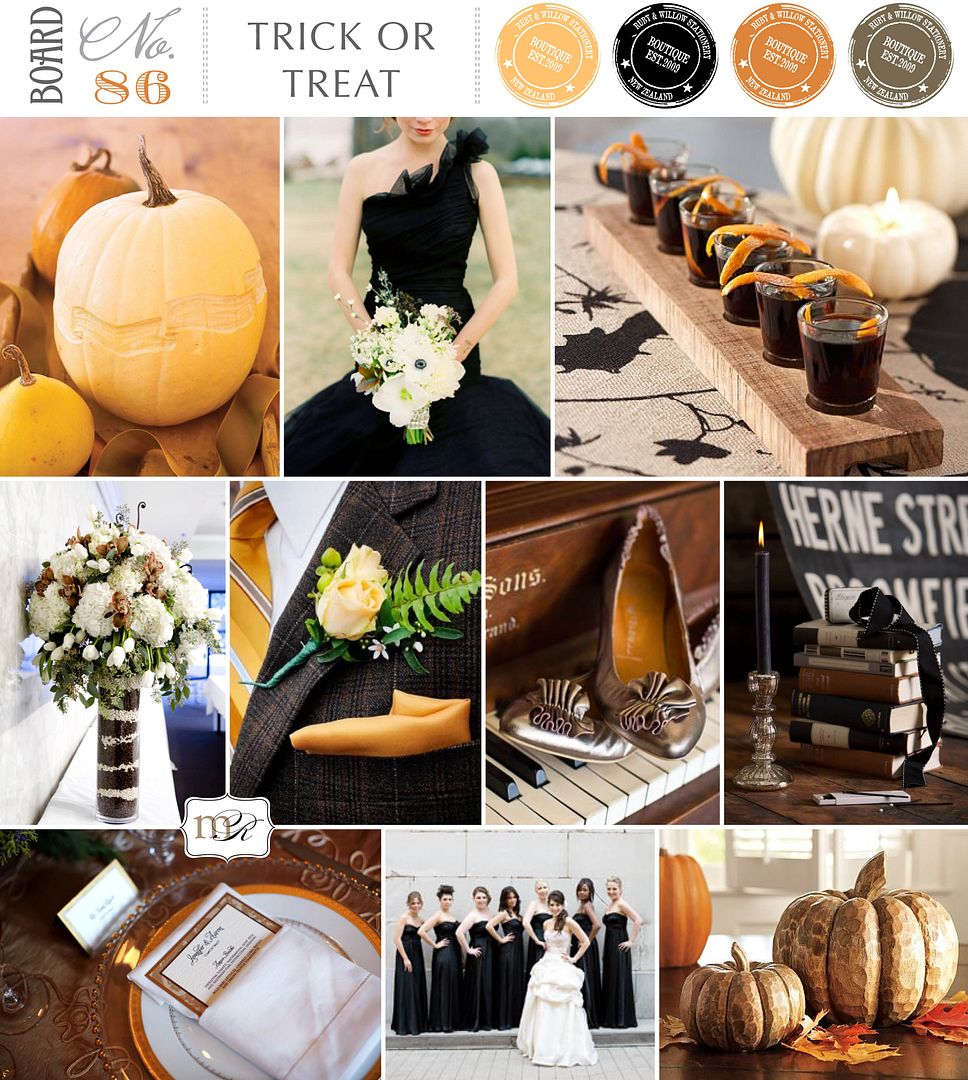 Photos from top left; Pumpkin | Country Living, Black Dress | Jose Villa, Shot Glasses | Pottery Barn
2nd row; Bouquet & Suit | unknown, Shoes on Piano | Cameron Ingalls via 100 Layer Cake, Books | Max Attenborough
3rd row; Placesetting | Genevieve Leiper via Style Me Pretty, Bridal Party | unknown, Wooden Pumpkins | Pottery Barn