Ok there was just WAY too much goodness around this week so there's a few more visuals for you this weekend! I will be spending most of mine getting ahead with jobs to go out, trying to pull together my thoughts for decorating our new home, hopefully catching up with the family for my brothers birthday on Saturday afternoon and I might try to get some reading in!! (
Wishful thinking most likely!
)
Next week I have an exciting giveaway... it's a little project that I've been working on for ages here and there, and I finally had the impetus to get it finished (
although it's kinda opened a can o' worms!!
).
Whatever your plans are I hope you have a fabulous one! Kx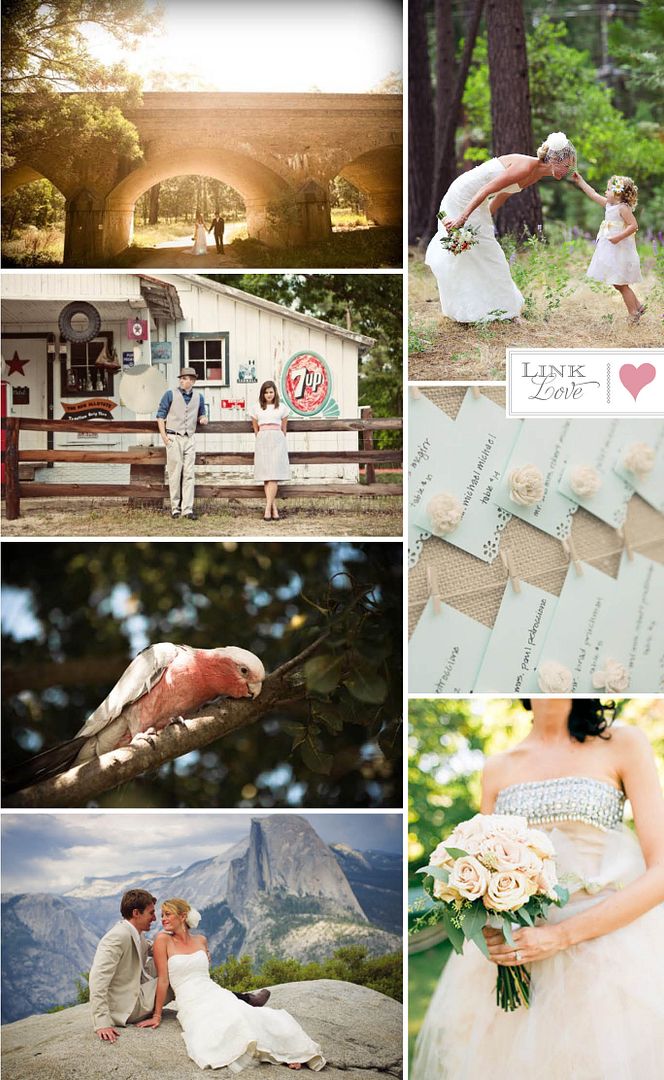 A dreamy creation of
tulle
... and a stunning wedding to go with...
Magical
place... magical wedding to match
Pets at a wedding... how about your pet
Galah
to watch over the ceremony?
A cute as cute does,
vintage
engagement session...
A genius idea for wedding
invitations
... some people are just too clever!
Beautiful
inspiration
here...
Sweet
backyard
wedding...
And to recap for the week;
check out our inspiration boards
here
and
here
,
stationery posts
here
and
here
,
and a guest post
here
.
Remember you can check out all of our inspiration boards in the one place over on our