I just looked back on my post from
last Saturday
saying that I still had boxes left to unpack in my office... well guess what... there has been absolutely no activity in that department!!! And this weekend I'll be billy no mates, sitting right here trying to get ahead in the game. Although we are hoping to get out and do some gardening at some point! I hope that you will all be out and about enjoying some sunshine (or for those of you in the Northern Hemisphere perhaps holed up inside with a good book if your weather has turned cold).
So much prettiness around this week and here's a little taster of some of the things I loved! So many exciting things happened last week and I'm working on some projects I'm beyond thrilled about... all will be revealed in good time!! Oh and check back next week for another stationery giveaway!!
Happy weekend!! Kxo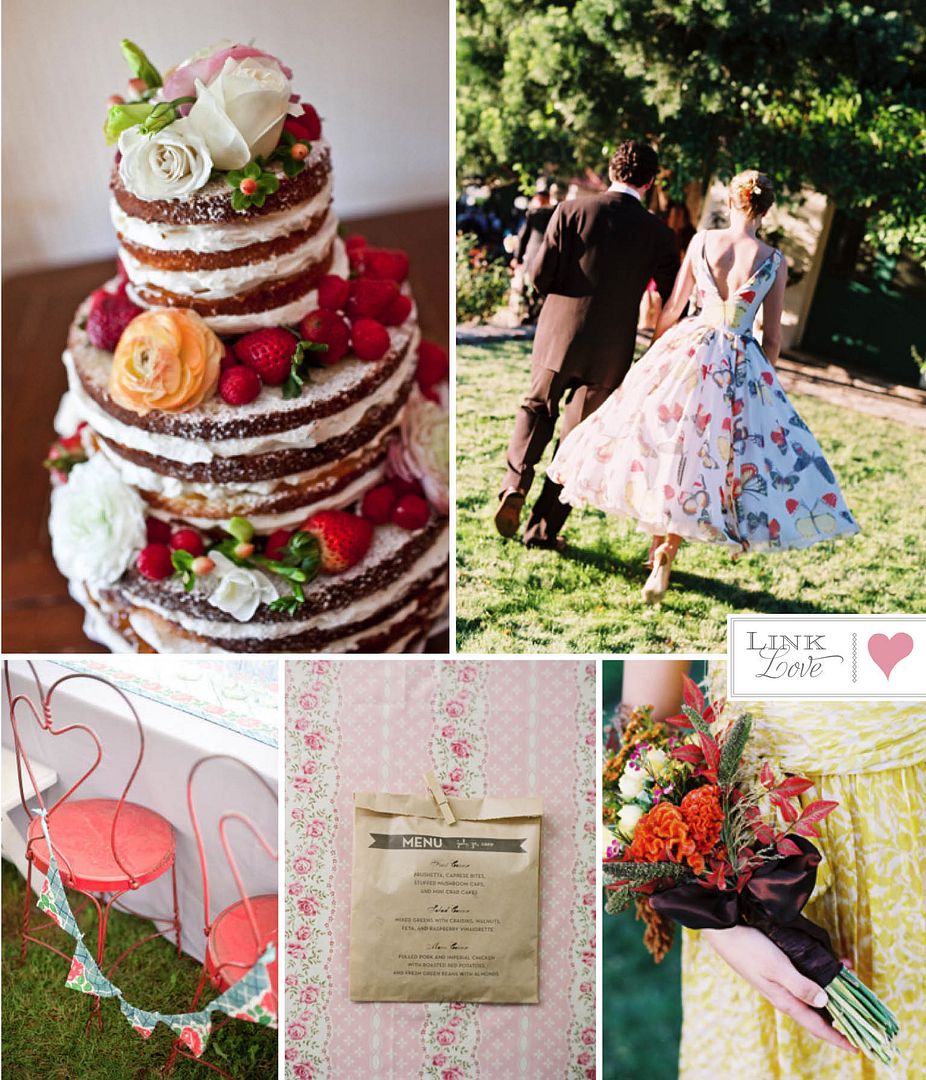 This
cake
is simply too gorgeous to cut into and the wedding is utter perfection...
Everything about this
wedding
makes me happy!!
This is why you should get married in
Italy
...
Want
butterflies
on your wedding dress? Who says you can't...
I just love me a
sweet farm
wedding...
This wedding oozes charm... oh and the
cutest dog
in a trolley...