Well it's amazing what one can get done in a full day with a computer at hand!!! I even managed to get some time to catch up on my favourite blogs in order to put together my picks of the week! For my US readers and friends, I hope you enjoy your long weekend with lots of family, friends and food.... likewise for the rest of you wherever you may be! K xo
Note on Christmas card giveaway.... with all the computer hassles over the past week I totally forgot to announce the winner of the Christmas card giveaway so I will do that on Monday!! You still have time to enter!!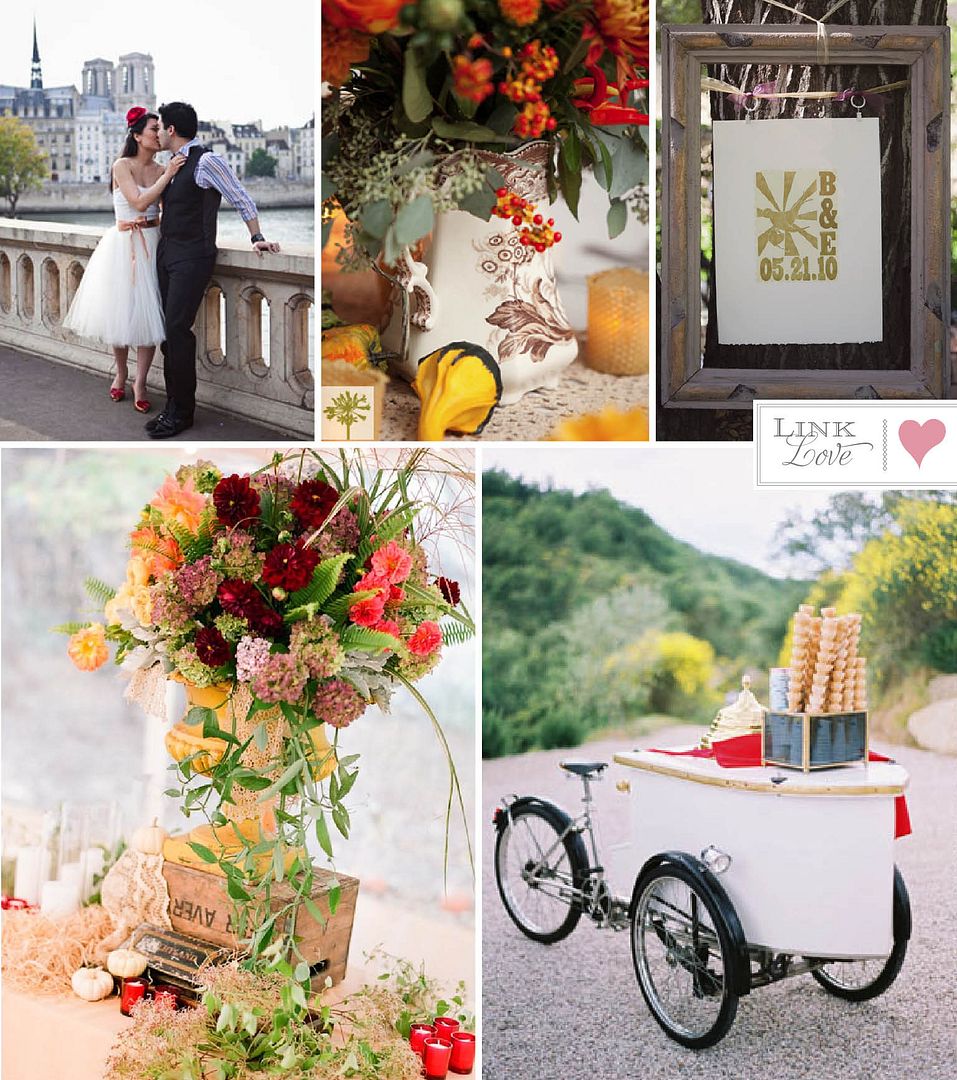 Love the rich autumn
colours
in this wedding...
Photos for each anniversary wherever in the
world
you are? Love this idea... and love this shoot...
Doesn't everyone need a
gelato
cart at their wedding?
The
florals
and details at this wedding are out of this world...
Bright, colourful,
rustic
, and gorgeous...