Today's wedding was sent in by the lovely bride Minette who is an avid reader of Magnolia Rouge (words that put a big smile on my face naturally!) Minette had a truly South African wedding in the prettiest month in South Africa, October with a little bit of winelands from Franschhoek, combined with a little bit of a French affair at the 5 star
Le Franschhoek Hotel and Spa
. The ceremony was held on the premises in an old wine house with the reception in a glass conservatory in the middle of a working fruit orchid. The gorgeous photos were captured by Stefan Steenkamp and Andre van Niekerk from
Zara Zoo
photography.
The words they used to announce their wedding on their save-the-date cards were 'Once in a while, in an ordinary life, love gives us a fairy tale' and as Minette tells me on the 30th of October every single word of that came true! I'll let her take over the story from here but before I do make sure you check back in tomorrow for another stationery giveaway...
"Our wedding was a true celebration of us, on the exact day we celebrated our 8 year anniversary, 30 October 2010 – no tears, pure joy and happiness. We had a superb team of the very best South African wedding service providers... for any bride getting married in SA, I can recommend these service providers again and again (see bottom of post for details).
Each aspect of the wedding was coordinated to represent the bride and groom. We had no bridesmaids or ushers, we didn't do the bouquet and garter thing, we had a morning wedding, with a reception and thereafter an 'after-party' until 3h00 am the next morning. Not very traditional, but oh so very much us! For once the bride and groom cannot complain that the day flew by (everyone warned us about that upfront). We didn't do the typical wedding favour thing, but rather provided guests with many souvenirs throughout the day. From customised pens and a wish-ring (write a wish and hang it on our wish ring then keep the pen), to custom printed napkins with the menu in French. Dessert was a cake-and-chocolate bar where guests could pick their own selection of cake and chocolate truffles and eat there or take a box to go.

An enormous amount of detail was brought into the wedding with the décor and stationary on the day. As a final souvenier to guests, each couple received a young lime tree with instructions. The purpose of this was for our guests not just to enjoy the day, but to plant a tree for the newlyweds. A tree that will grow, change with each season, will carry fruit and each year, with our wedding anniversary in spring, the tree will be in full bloom which should forever remind our guests about our wedding day.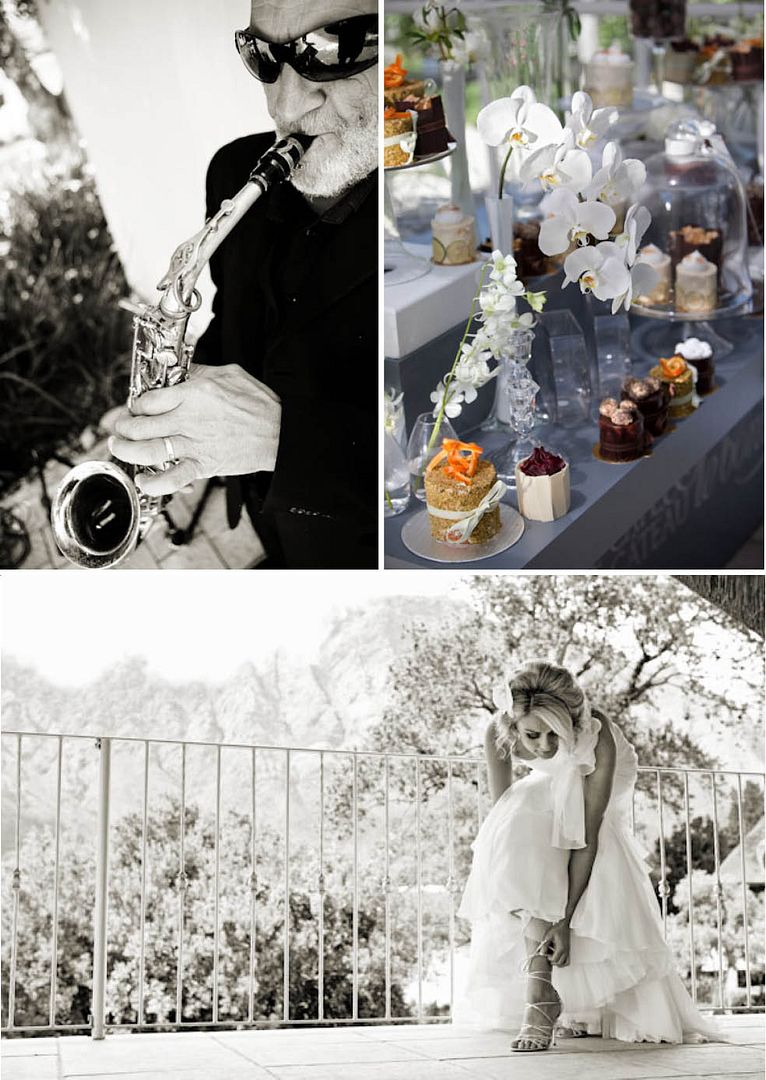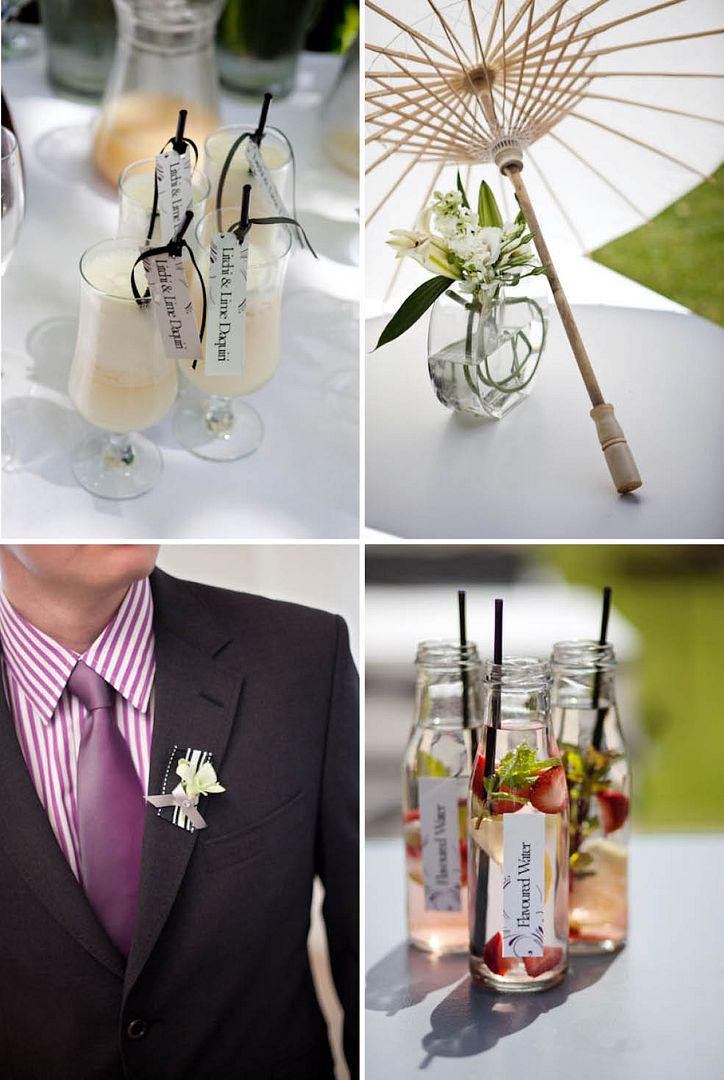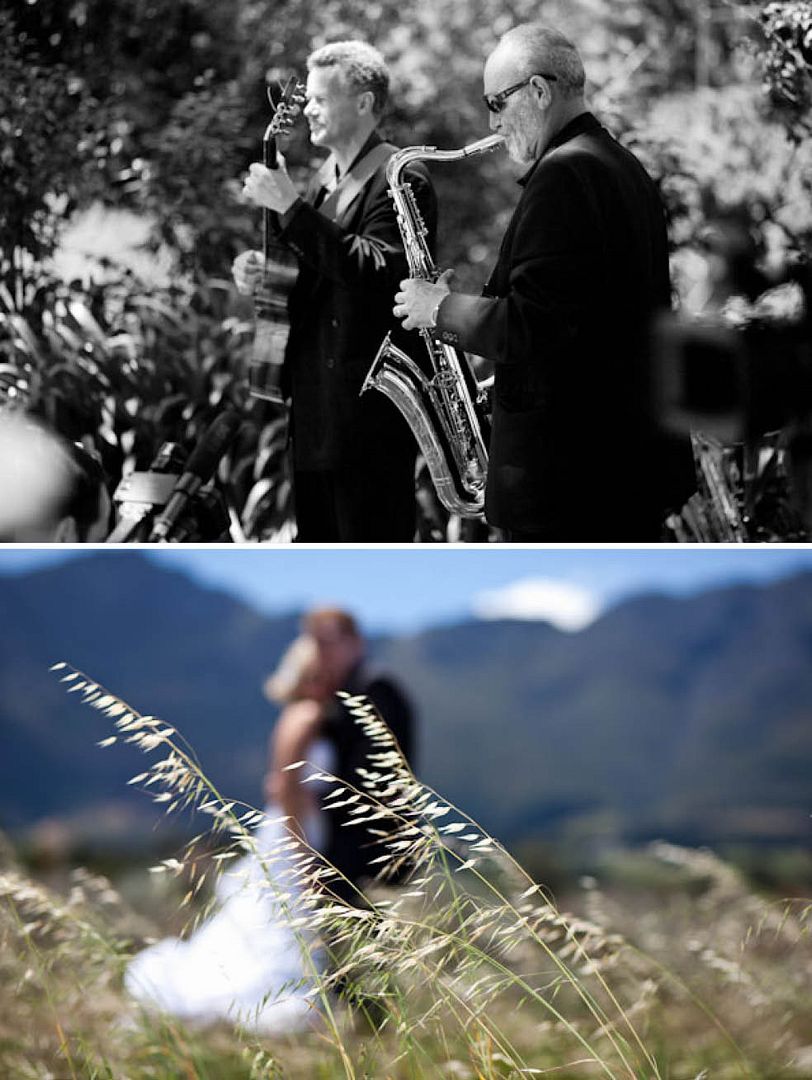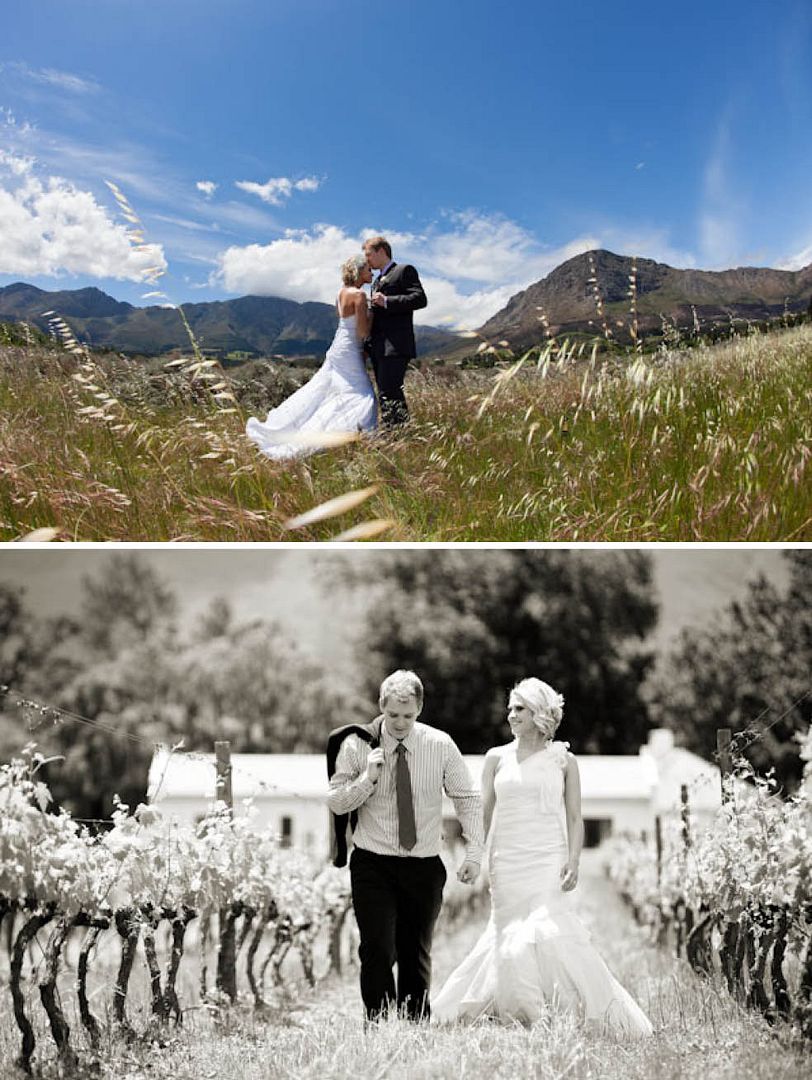 Love the way she's looking up at him in this one...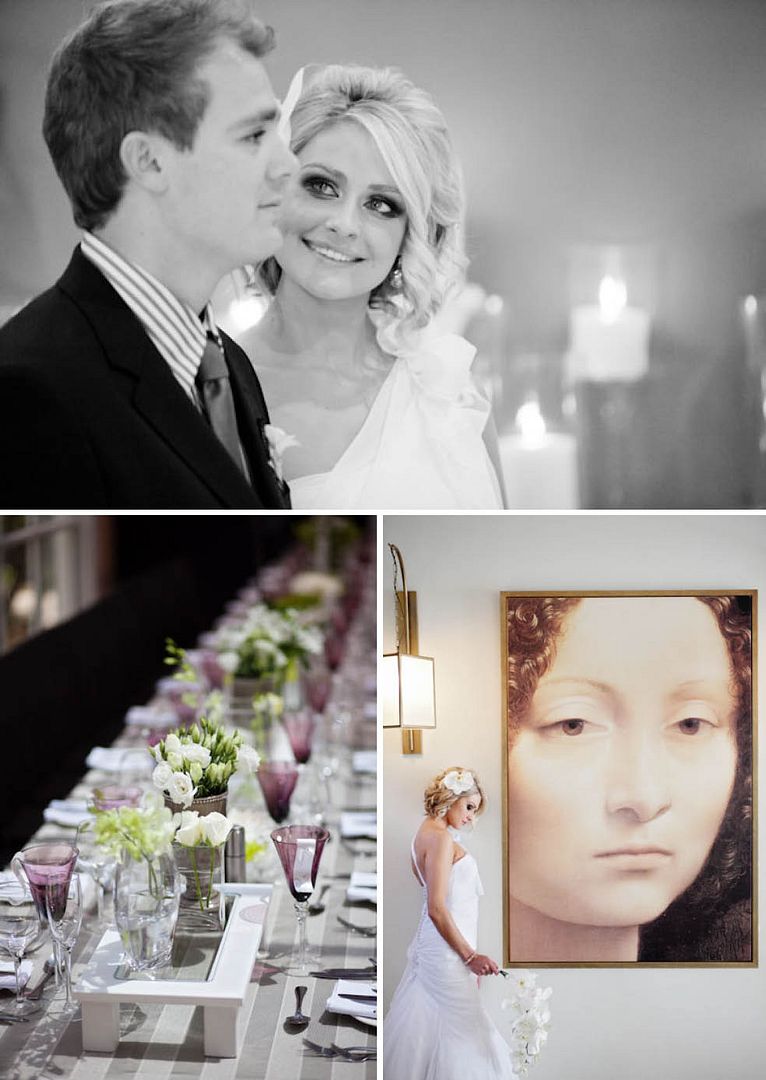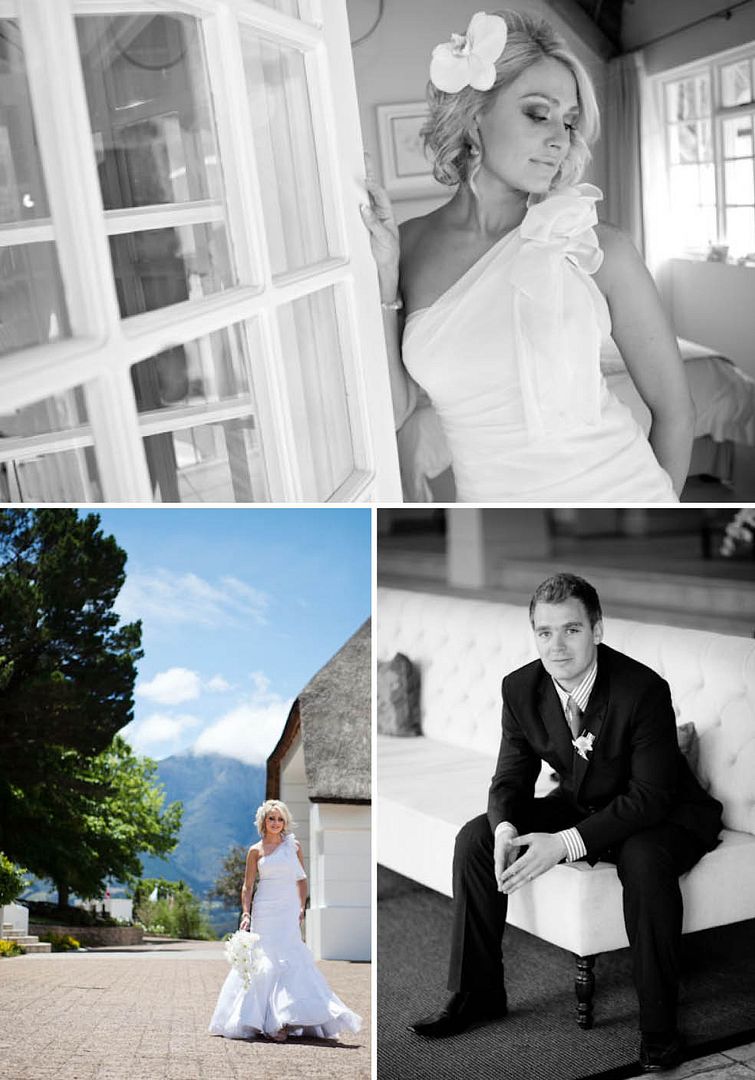 Thank you so much to Minette & Hendri for sharing their lovely day with us! To check out more of Zara-Zoo's work head over to their
website
and
blog
.
Vendor list: Photography {
Zara-Zoo
} Dress {
Charlene Sauerman
} Flowers {
Leipzig Floral Design
} Stationery {
Elsje Studio
}, Jazz Duo {
Gary Deacon Duo
} Furniture {
FJS Productions
} Makeup {
Sebastine Pepler
}