As we roll into the second week of 2011 a lot of people are going to have some serious Mondayitis with their return to work today so I hope this lovely montage of Italy will have some of you dreaming the day away rather than watching the clock. I for one really wasn't ready for my husband to head back to work after a lovely week off together... and whilst I'm quite sure he's not going to be oogling over this, we do have a couple of local weekends away in the coming weeks to look forward to.
I have spent a few days over my break sorting my house, office and life to within an inch of itself.... and oh my goodness, it's addictive. Once I started on the organising, and colour coding, and labeling... I was unstoppable! Every cupboard is organised, I know where to find everything, even all our appliance manuals/warranties now have their own folder!! So yay for me... I really hope I can continue in this fashion as we get deeper into the year. I've also scheduled my week into my calender in the hope that it won't get quite as manically busy as it did towards the end of 2010, which surely can only help me provide a better and more efficient service to my clients/readers. I'm easing into it this week to ensure I have everything in place going forward... so a bit of beach time will still be in order I think!! I tell you, it was so nice to spend some days hanging out at the (still new to me) house without stepping into the office. I actually felt like I was in a holiday home in the country and had time to enjoy the house if you get what I mean. Lazing around reading, cooking... several bbq's (we've joked that we're now closed for bbq season as we've hosted so many... now we're going to sit back and wait for the return invites :-)
Anyway enough of my babble... enjoy your Monday!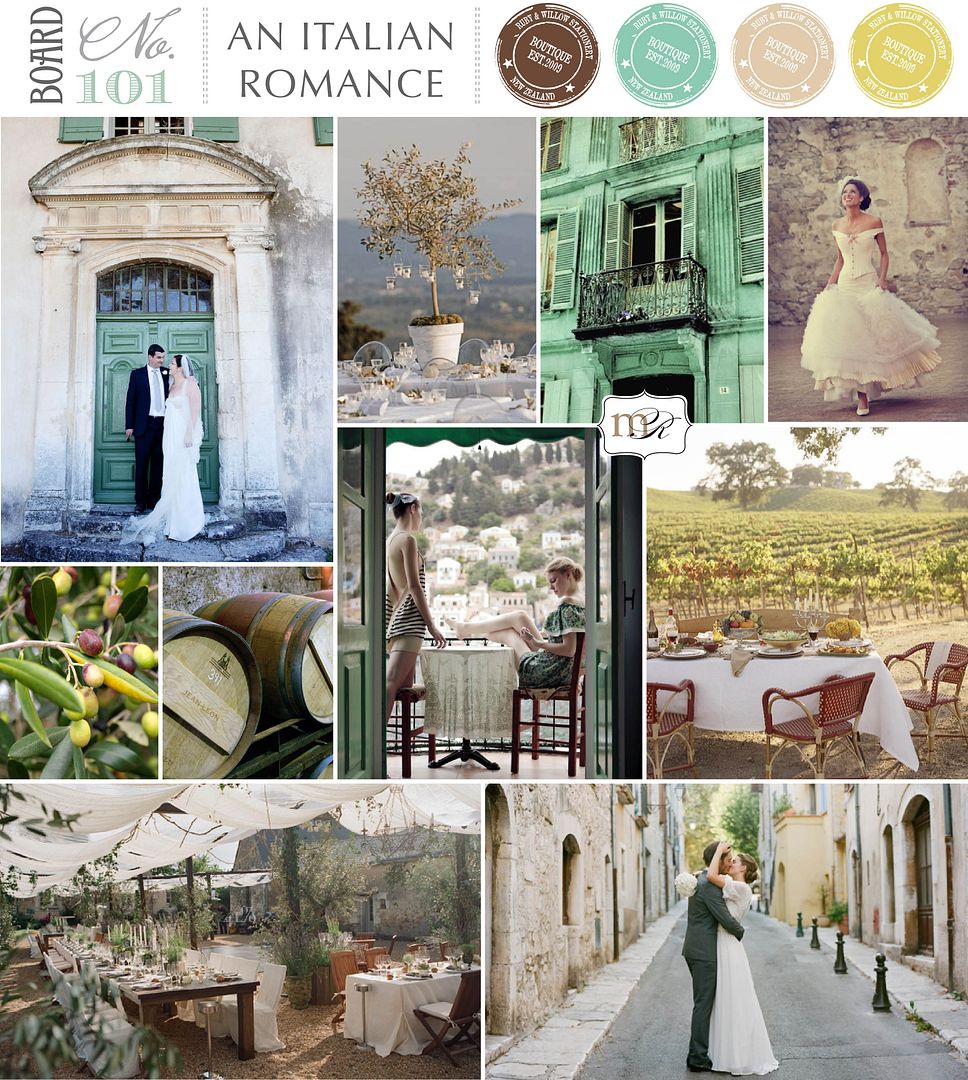 Photos from top left; Couple | Jodie Chapman via Style Me Pretty, Olive Tree | 100 Layer Cake, Building | source unknown, Bride |
source unknown
2nd row; Olives | unknown, Wine Barrels | Gemma Comas, Models | Turkish Marie Claire via Fashionising, Vineyard | source unknown
3rd row; Reception | Elizabeth Messina, Couple | Tec Petaja