First week of 2011 down already!!! My week was totally made by being named in the top
100 wedding blogs by BrideTide
... and alongside some of my good blogging buddies, there are some huge hitters in this list, so as you can well imagine, a little happy dance was in order. Totally honoured!! If you want some more eye candy to whittle away your hours, head on over to the list and check out some of the other inspirational blogs. Oh and I'm sure you've seen it but just in case you've been sunning yourself on holiday this week, make sure you head over and check out the first
Style Me Pretty E-Glossy
.... chock full of the most beautiful weddings from 2010. A few of my personal favourites are in there (
and randomly even a quote I made on one... what are the chances?
)
This weeks links are an eclectic bunch... each as beautiful as the other in it's own way... like all weddings really! Have a wonderful weekend! K xo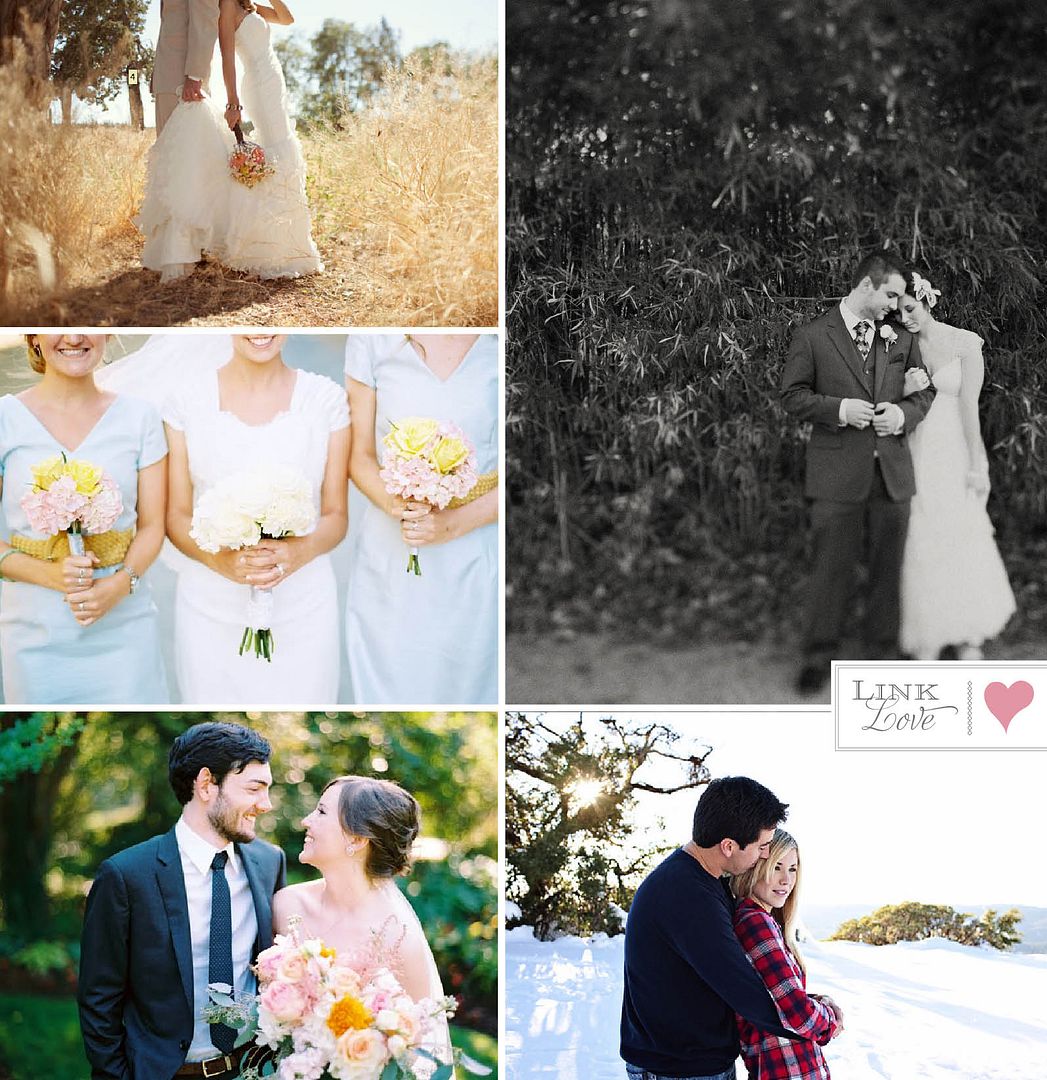 Since I'm sitting here sweltering
this
makes me want to take a quick visit to the snow to cool off...
One of the most
amazing
wedding sets you'll ever see...
Stunning
wedding
by one of my favourite photographers...
The
flowergirls
in this wedding may just be the cutest things you've ever seen!!!Seriously!
This one will warm you up for
spring
if you're in the northern hemisphere...