I'm thrilled to have another fabulous wedding from the ever so lovely
Greta Kenyon
on the blog today. If you're not familiar with her work check out
this gorgeous Fiji wedding
we posted a few weeks back and be sure to visit her
blog
and
facebook
page for more.
Now onto the gorgeousness below... firstly can I just say how much I adore... like really really love... Yolande's dress!! It's refined elegance with a contemporary twist!! Ever so beautiful and best of all so easy to wear again which was an important factor in Yolande making her choice. And speaking of choice, I personally think they made a fantastic one in selecting
The Old Church
in the Hawkes Bay to get married in. I visited it last year and it's utterly magical! The beautiful bride is here to share how they came to these decisions...
I wanted a dress that I will no doubt wear again. Hard to do… I searched the web, checked out every obvious store and my friend told me to check out Turet Knuefermann's website. I was lucky enough to meet with Turet and her assistant a few days later and in every way found what I was looking for. I'm so happy with my dress and can't wait to wear it on our honeymoon. I can dress it up and down – I just love it! Perfect colour and perfect fabric.
What was the inspiration for your wedding?
We wanted a church and to be close to a surf beach. We wanted everything in one venue. We wanted intimate and a long weekend instead of one day. So having this wish list ready we went to on a few road trips (really fun way to spend time together before the big day) We went to the Coromandel and found the most beautiful place called Villa Toscana, but it was not going to be big enough. Our second road trip was to Hawkes Bay and when walking into the Old Church we both knew immediately that we had found what we were looking for. Old, decadent and lots of personality! Formal yet comfortable and intimate. – we loved the warmth, luxury and opulence. We sat at the open fire in the old church that evening and knew we found the inspiration and essence of our big day right there.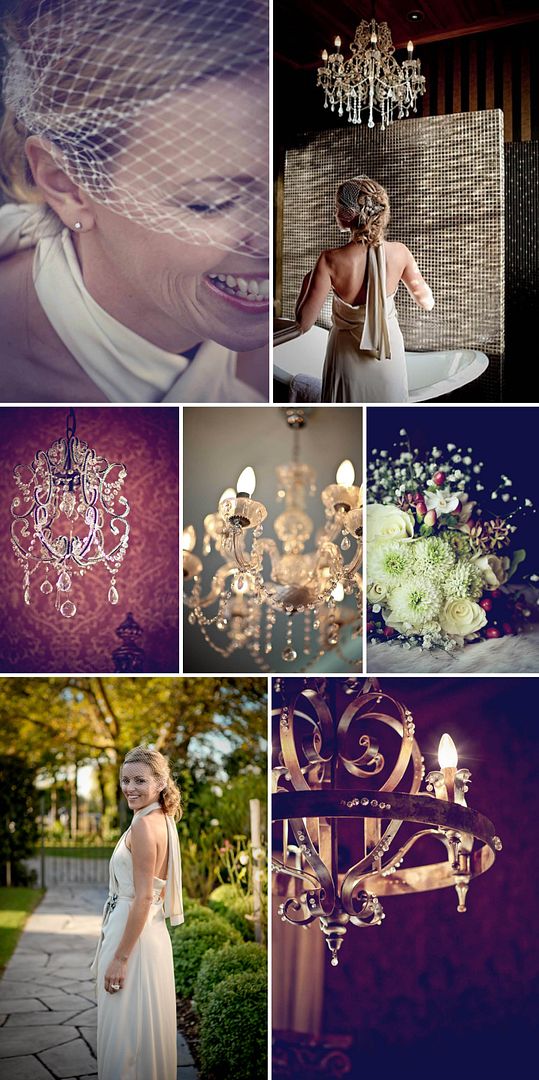 How did you meet?
I am from South Africa and was traveling through the UK from the States, Pat just arrived in London from a snowboarding trip through Europe and Canada and as it was, two strangers met in Clapham, London. We traveled together for a few years and eventually settled in Mount Maunganui. Nearly to the date, 7 years later we got married.
Tell us about your proposal:
Paddy's a very keen surfer and loved every moment of traveling through adventurous South Africa, especially Jeffreys Bay. Returning back to SA for a short holiday we stayed in one of our most favourite spots there called Dreamland right on SuperTubes. It was a total surprise... Pat found a beautiful shell on the beach and as we watched those perfect waves roll in, on one knee, he proposed! Lots of tears, laughs and kisses and a hundred yes's!!!