I really can't go past the bottom image of this post... it's just perfection!!
Greta Kenyon
is a master behind the lens...make sure you check out
part one
of this gorgeous Hawkes Bay wedding if you missed it earlier!! Yolande and Patrick wanted to entertain their guests over a long weekend rather than the single day - which is becoming such a popular thing to do, it really allows your guests to get to know each other if they didn't previously and makes the wedding day just that little more relaxed for everyone.
We booked this beautiful homestead called Cape Estate, a 1000 acre farm outside the coastal village of Te Awanga, a short drive from the Old Church. Our parents, the wedding party and our friends who came from San Francisco stayed here. It's private and tranquil with the most breathtaking views. Our wedding was on a Friday and on the Saturday many of our guests come to the house for second get together. We played tennis and games with the kids, had a bbq and lounged about around the huge open fireplace all night whilst sampling the beautiful local wine. It was the perfect way to get our friends and family to meet each other and the best way to have your wedding celebrations.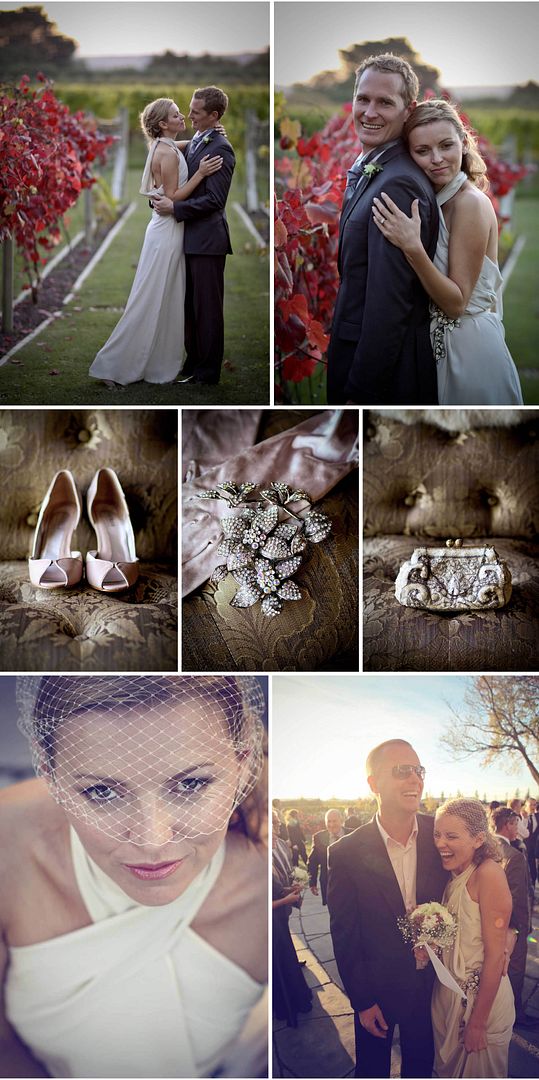 What advise would you give out to someone planning their wedding?
Choose your photographer well and make sure it's someone you will both be really comfortable with. If you are able to have an engagement photo shoot, do it! The photos are the memories you will have forever and long after we're old and grey you'll still look wonderful and will be able to remember little details about this wonderful day, because of the job that your photographer was able to do. Having an engagement shoot will help you connect with the photographer, give you ideas of shots you want/like on the day and most of all it will get you comfortable and ready for the day. Then you can just have fun with it!!
For New Zealand brides considering
The Old Church
as your venue Yolande had this to say...
Venue: The most important decision of all! You get this right, everything else will fall into place. Besides the fact that The Old Church is one of the most beautiful places we've found in all our travels, they also take care of so much more than just offering a beautiful setting. The service is excellent yet personal, the food is amazing, the atmosphere is romantic, rustic and warm with a huge range of possibilities there to suite any couple and occasion. I stayed in the villa next door to The Old Church the night before and got ready there on the day. The most beautiful place for photos.
Thank you to Yolande & Patrick for sharing your beautiful day with us!