Hmmm anyone else spot the common thread running through this weeks link loves. I promise you it wasn't intentional, I gather these throughout the week and it wasn't until I was putting it together that I realised they were all about the footwear. Little shoe obsession anyone? Yes honey I
promise
you NEED those heels to make the long - ooo at least 6-7 metre - walk from the bedroom to the office. On the plus side at least I won't wear them out too quickly and they'll last.... on the negative, that is NOT going to stop me indulging in this obsession for long!
I have a fairly busy weekend ahead of me, hope you all have some nice plans!
Kx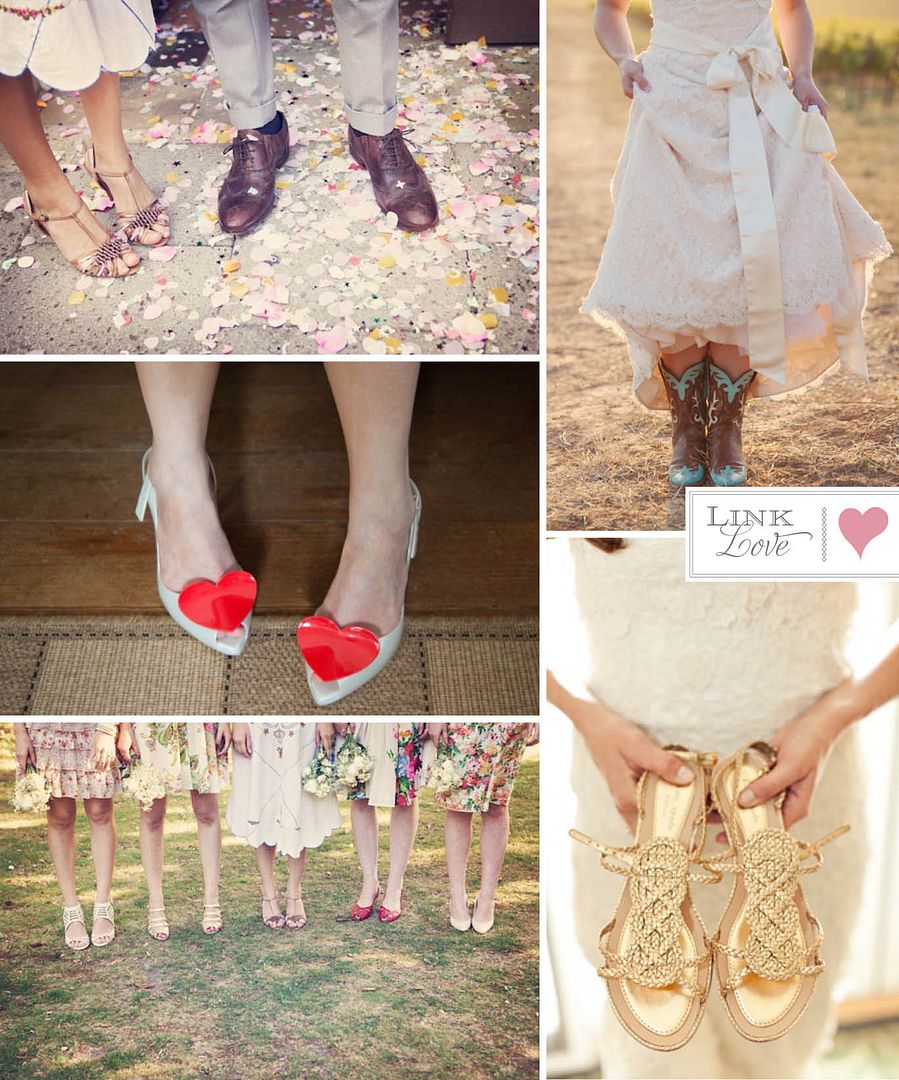 Damn I'm loving this brides
cowboy
boots (reckon I can get away with them on half an acre just outside the city??)...
Beachy
& rustic... what a great combo...
Eclectic London wedding with
vintage
flair...
A
backyard
wedding with the cutest wedding attire ever...