I adore
Michele Austen's
photography and this lovely
Mantells
wedding of Brooke & Gareth's is no exception. Whilst Mantells does provide a dreamy backdrop, it's Michele's interpretation of it I love... it looks like old stables in some of these. The happy couple actually met at Mantells wedding so getting married there had very special meaning and the venue itself went a long way towards dictating the look of the day. Before I leave with you with some words from the bride, can we cause pause to look at her STUNNING Vera Wang dress... sigh... loving that one shoulder look...


I was on a trip to New York to visit a friend and had some time to kill during the day ... so naturally I found myself wandering into the Vera Wang Boutique - just looking for ideas and inspiration. Within minutes I absolutely fell in love with the dress and knew it would be the one - or at least the inspiration for the one. It was classic and elegant and unlike any other dress I had seen. Perfect! I never SERIOUSLY considered getting the Vera Wang for my actual wedding dress but took my mother in to see it in the London Boutique once I had returned from my trip. I wanted to try it on and discuss the style with her and how we might be able to achieve the 'look'. She ended up making the decision then and there – nothing else would ever come close! I feel very lucky to have had such a beautiful dress and this definitely helped shape and inspire the rest of the wedding.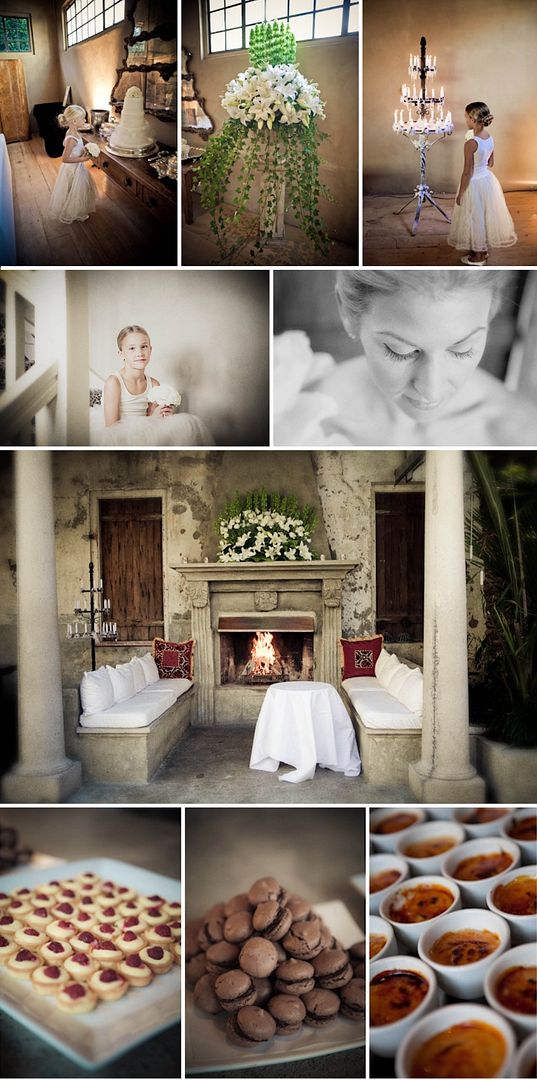 My most memorable moment was completely unexpected. Unbeknown to me, Gareth had asked his tailor to embroider our initials into the cuff of his dinner jacket at his final fitting. During our photos, we had the opportunity to have a quiet moment to ourselves, and this was when Gareth revealed what he'd had done. It was such a surprise and incredibly sweet … and sums up Gareth's understated charm perfectly. After having a hand in every decision relating to the wedding - it was nice to be surprised by something small but very touching.